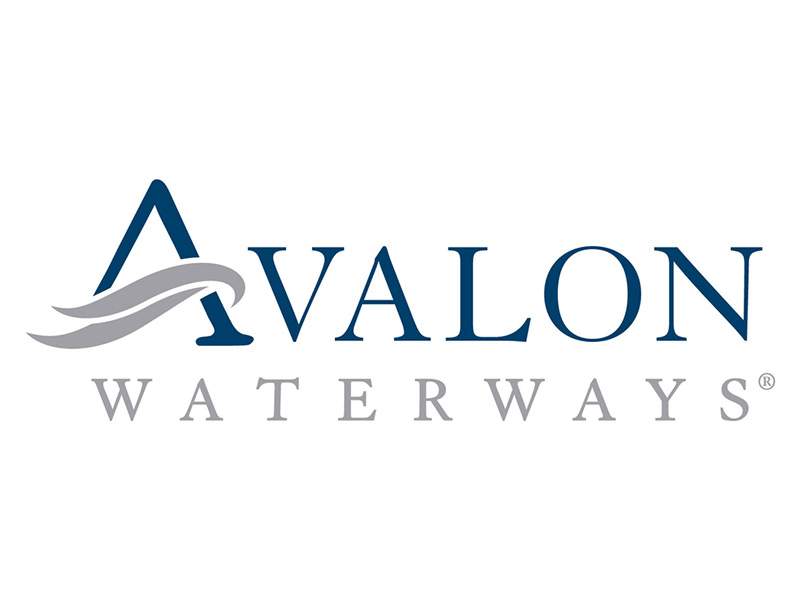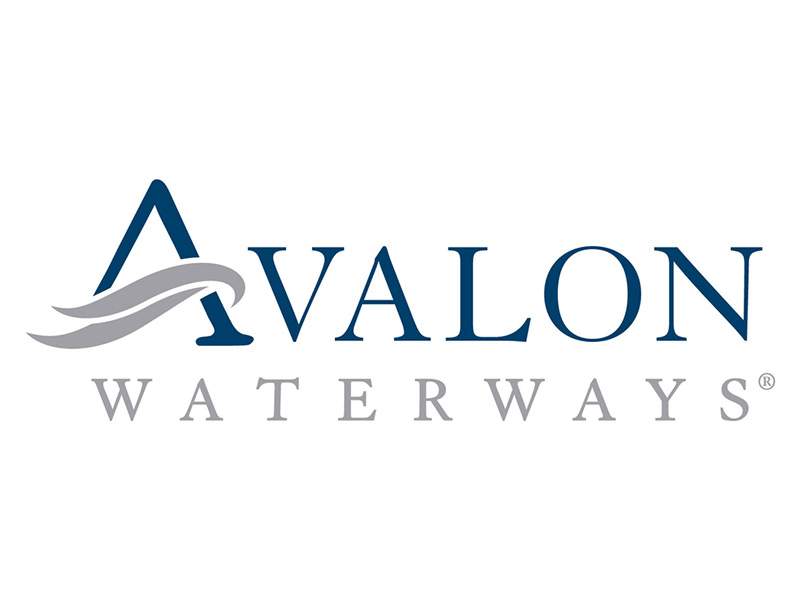 The Avalon Visionary delivers an intimate setting for 128 passengers, with two full decks of suites featuring wall-to-wall panoramic windows that transform the living space into a unique open-air balcony. With 200 square feet, Panorama Suites are more than 30% larger than the industry standard, giving you the rare opportunity to wake each morning to the changing scenery. Onboard amenities include complimentary computer use in public areas and Wi-Fi access, a fitness centre, and a spacious Sky Deck with premium lounge chairs, shade system, whirlpool, and the delightful Sky Grill.
Specifications
Size

boutique

Style

Luxury

Type

river

Year of launch

2012

Gross tonnage

2022t

Length

110.0m

Width

12.0m

Speed

13kts

Decks

4

Language

English

Currency

Euro (€)

No. of passengers

128

No. of crew

37

No. of cabins

64

-wheelchair access

0
Gratuities
Tipping is a personal way to show your satisfaction for good service and is a general practice on all vacations. It is recommended that tips be paid in cash—unless when paying by credit card there is a specific gratuity line. General tipping guidelines can be found below. Each country in Europe has different customs regarding tipping and guidelines can be found in each country-specific guide.
With Avalon, all your hotel taxes, service charges, tips for luggage handling, and gratuities for included meals are included in the vacation price.
For services with gratuity not included in the vacation price, we recommend the following as tipping guidelines. More information can be found∘ in the country-specific sections of the Know Before You Go document and in your Important Travel Documents, which will be available 2-3 weeks prior to your vacation. Since each country is unique, the below are merely guidelines to assist with budgeting.
Cruise Directors
Gratuities for your Cruise Director are not included in the vacation price. For a good job, we suggest the equivalent of €3 (Euros) per day per passenger for your Cruise Director. An envelope will be provided in your stateroom for you to deposit any gratuities you would like to provide your Cruise Director. It is also possible for you to pre-pay the gratuities for your Cruise Director at the time of paying the balance of your cruise cost.
Ship's Crew
Gratuities for your crew on board our Avalon Waterways∘ ships are not included in the vacation price. For a good job, we suggest the equivalent of €12 (Euros) per day per passenger for the ship's crew. This will be pooled and distributed fairly among those who have been of service to you, including personnel who work behind the scenes and whose service is equally crucial to your enjoyment of the cruise. It is also possible for you to pre-pay the gratuities for your crew at the time of paying the balance of your cruise cost.
Drivers
Gratuities for sightseeing drivers are included in the vacation price.
Hotel Services
It is customary to tip hotel staff for room service delivery if the charge has not already been added to the bill. If ice machines are not available and you get ice from the bar, a small tip to the bartender is always appreciated. Avalon∘ includes gratuities∘ for luggage handling for one bag per passenger. You may wish to tip for any excess luggage delivery. Gratuities for included hotel meals are already taken care of by Avalon.
Certified Local Guides
Traveling with us means you get specialized sightseeing with Certified Local Guides in each major city. To make each location come alive throughout your vacation, these Certified Local Guides share their vast knowledge about culture and history with you. Gratuities for your Certified Local Guides are included in the vacation price.
Restaurants
For restaurant meals not included in the Avalon itinerary, gratuities are not included and we recommend you review the country-specific guidelines for appropriate gratuity amount based on quality of service. Additional details∘ and recommendations will be included in your Important Travel Documents, sent approximately 2-3 weeks prior to your vacation start date, and your Cruise Director∘ can always help with local customs on tipping. Tips in restaurants are usually left in cash and not added to the credit card payment, unless there is a specific line for it on the credit card signature receipt. In many European restaurants, there is also a per-person cover charge that will be added to your check/bill. This is not a gratuity.
Taxis
Usually, rounding up the fare for driver gratuity is more than adequate in most countries. A few dollars is usually reasonable for service, equal to 10-15% of the fare. If possible, we recommend∘ you pre-negotiate taxi fares in foreign countries to avoid unpleasant surprises at the end of your journey. Ask hotel/ship staff or airport hospitality desks for the best cab companies, and make sure pricing is either clearly indicated prior to departure or prenegotiated. In all instances, we recommend that you carry some small change with you, as it is unusual to ask for change when you are tipping.
Accommodation
Avalon Waterways are pioneering the look of river cruising. Not only are the staterooms and views 30 percent larger than any other small ship in Europe, providing cruisers a renewed feeling of freedom∘ and space, every component of the experience, from bed and bathroom positioning and colour palette to storage space and sound-proof insulation, was wistfully designed for cruisers to ensure they enjoy all that river cruising has to offer.
Located on the Royal Deck
Suite features include:
Comfort Collection Beds
Egyptian super-combed cotton linens
Soft & firm pillows
Choice of bed configuration
Bedside tables with reading lamps
L'Occitane bath products
Easy under-bed luggage storage
Alarm clock
Direct-dial telephone
Well-stocked minibar
In-room safe
Elegant, contemporary design
Marble countertops in bathroom
USB Ports
6-person sitting area
Writing desk and chair
Sofa
Double sinks
Luxurious mattress toppers
European-style duvets
Extra blankets
Nightly turn-down service
Hairdryer
Spacious 3-door closets with shelves for ample storage
Flatscreen satellite TV with English-speaking channels & over 100 free movie options
Make-up mirror
Bathrobes & slippers
Complimentary bottled water
Individual climate control
Large mirror in bathroom
Complimentary Wi-Fi
Wall-to-Wall Panoramic Window with Open-Air BalconySM
Full shower with glass door
Vanity and lighted makeup mirror
Coffee table
Located on the Royal Deck & Sapphire Deck (Forward & AFT)
Suite features include:
Comfort Collection Beds
Egyptian super-combed cotton linens
Soft & firm pillows
Choice of bed configuration
Bedside tables with reading lamps
L'Occitane bath products
Easy under-bed luggage storage
Alarm clock
Direct-dial telephone
Well-stocked minibar
In-room safe
Elegant, contemporary design
Marble countertops in bathroom
USB Ports
6-person sitting area
Writing desk and chair
Sofa
Luxurious mattress toppers
European-style duvets
Extra blankets
Nightly turn-down service
Hairdryer
Spacious 3-door closets with shelves for ample storage
Flatscreen satellite TV with English-speaking channels & over 100 free movie options
Make-up mirror
Bathrobes & slippers
Complimentary bottled water
Individual climate control
Large mirror in bathroom
Complimentary Wi-Fi
Wall-to-Wall Panoramic Window with Open-Air Balcony
Full shower with glass door
Vanity and lighted makeup mirror
Coffee table
Located on the Indigo Deck (Forward & AFT)
Suite features include:
Comfort Collection Beds
Egyptian super-combed cotton linens
Soft & firm pillows
Choice of bed configuration
Bedside tables with reading lamps
L'Occitane bath products
Easy under-bed luggage storage
Alarm clock
Bathrobes & slippers
Complimentary bottled water
Individual climate control
Large mirror in bathroom
USB Ports
Full shower with glass door
Vanity and lighted makeup mirror
Luxurious mattress toppers
European-style duvets
Extra blankets
Nightly turn-down service
Hairdryer
Spacious 3-door closets with shelves for ample storage
Flatscreen satellite TV with English-speaking channels & over 100 free movie options
Direct-dial telephone
Well-stocked minibar
In-room safe
Elegant, contemporary design
Complimentary Wi-Fi
Two windows
Writing desk and chair
Decks
Sky Lounge & Grill

Navigation Bridge
Whirlpool

Premium Lounge Chairs and Shade Awnings

Deck Game Area

Observation Lounge & Bar

Panorama Bistro

Panorama Lounge
Reception

Atrium
Club Lounge

Royal Suites

Panorama Suites (Category P)

Dining Room

Panorama Suites (Category A and B)

Fitness Centre

Deluxe Staterooms (Category D and E)

Dining
From the first bite to the last "Mmmmm," Avalon frees your tastebuds from the ordinary. At breakfast, lunch, and dinner, try mouthwatering recipes from the region through which you're traveling-or more familiar∘ Western dishes, if that's your preference. With Avalon, they make every meal part of the journey.
Avalon Fresh healthy cuisine options at every meal
Self-serve beverage station with complimentary tea, hot chocolate & premium coffees, including decaf options
Welcome & farewell cocktails with sparkling wine & canapés
Spacious, open-seating Panorama Dining Room
Daily early-riser breakfast
Daily late-riser breakfast
Full buffet breakfast with sparkling wine and made-to-order egg station
Lunch buffet with carving and pasta stations
Al fresco lunch in the Sky Grill
Cocktails with a view on the Sky Deck
Healthy Corner options including low calorie, low fat, high fiber, low cholesterol, and high energy choices
Vegetarian options at every meal, as well as vegan and allergy-free selections
Afternoon Tea featuring tea, coffee, and sweet treats
Happy Hour every evening including featured drink specials
Seasonal cuisine featuring the freshest local ingredients
Chef-prepared onboard meals with regional cuisine and familiar favorites
Four-course dinners with choice of appetizers, soups, salads, entrées and desserts or cheese
Complimentary wine, beer, or soft drinks with lunch and dinner
Complimentary room service for Continental breakfast
Panorama Lounge & Bar with premium spirits, cozy seating, panoramic windows & dance floor
Healthy meal options
Linger over several selections from the Panorama Bistro's tasting menu for a less formal "sit-down" atmosphere
Tastings - sample the destination's famous delicacies
Casual dinner in the Panorama Bistro
Coffee or tea after dinner
Light lunch in the Panorama Lounge
FlexDining flexible dining times with menu & venue options
The ship's main venue is the Dining Room situated on the Sapphire deck. With an elegantly simple design, you can enjoy a full buffet breakfast or lunch with special options for those who wish to eat lightly, and delicious four-course dinners in the evening. 
Dining Experience:
Complimentary
On a sunny day, enjoy hand carved meats and expansive buffets including fresh salads and amazing homemade soups, all a view courtesy of our Sky Grill.
Dining Experience:
Cover charge may apply
The Panorama Lounge & Bistro, with floor-to-ceiling panoramic windows for a stunning view, offers a casual atmosphere for guests to enjoy a variety of regional and tapas-style dishes, hand-paired with local wines.
Dining Experience:
Cover charge may apply
Room service is available for Continental breakfast & beverages.
Dining Experience:
Cover charge may apply
Entertainment
Avalon Waterways want your experience with them to be as rich as possible and have included everything that they know will be important to your cruise enjoyment.
With so many amenities on board, whether you are making the most of happy hour by enjoying a glass of wine or a gin and tonic∘ in the lounge, or having a quiet moment in the Lounge with a cappuccino, there is plenty of space to stretch out and relax on an Avalon ship. 
They've designed a cruise experience that includes all the right things...but still leaves room for your own preferences. 
On the Sun deck you will find the Sky Lounge, where you can relax and catch the sun's rays whilst enjoying a drink or snack from the nearby Sky Grill. 
The Observation Lounge on the Royal Deck, gives guests a prime view to enjoy the premium spirits.
Health and fitness
Cruise into total body wellness. Start your mornings with an exercise program on the Sky Deck (weather permitting) featuring stretching∘ and yoga, attend helpful lectures on healthy lifestyles, and enjoy healthy but delicious dining options, crafted daily on board.
Visit the Hair Salon to pamper yourself with a new style by a professional hairdresser. Other treatments are available.
The ship is fitted with a fully equipped Fitness Centre for you to release some tension.
Relax after a long day and play a game with your fellow guests at the Game area towards the rear of the deck.
Kids and Teens
Avalon allow travellers from the ages of 8 and over although there are no children's facilities on-board.
Enrichment
Avalon Waterways know that no two travellers are alike so they don't assume all their guests will like the same activities and excursions. With more expertly∘ led discovery options than any other river cruise line they make it possible for you to explore each port of call according∘ to what intrigues you most.
On shore, Avalon includes a great range of comprehensive sightseeing excursions led by knowledgable Certified Local Guides. They also provide individual personal audio headsets to ensure you still have the freedom to roam through some of Europe's most famous attractions without missing a moment of fascinating commentary.
If you'd like to experience something slightly off the beaten track, they offer unique alternative excursions in select destinations. In many cities they also give you a choice of sightseeing pace: 'Traditional' to see all the major sights, 'Leisurely' available on walking tours when you want to take it slower, and 'Independent' allowing you to explore on your own. Have a chat with your Cruise Director to learn about the available options.
They even provide Nordic walking sticks to put that extra spring in your step!
Complimentary Wi-Fi access and free use of computers or laptops is available to help you stay in touch with friends and family.
Useful to know
Passengers must report any disability to Avalon before any reservation is made so that Avalon may advise whether they and/or their suppliers for any particular holiday are able to accommodate the passengers. Avalon may rely on the information provided to them by the passengers regarding∘ the details of any disability in order to make a decision as to whether the passengers can be accommodated. Avalon will make reasonable attempts to accommodate the special needs of disabled passengers, in accordance with the applicable laws.Not all sightseeing stops/sites accommodate wheelchairs and some locations and sightseeing activities require extensive standing, sitting or walking. Avalon is not responsible for any missed activities due to a participant's inability to participate within a group.All of the ships have lifts, however they do not service∘ the SkyDeck. Additionally most stateroom doors and bathrooms are not wide enough to allow access by standard wheelchairs, and bathrooms and other doorways may be fitted with coamings.For safety reasons passengers cannot be carried∘ on ramps in ports when the ship is docked. In certain circumstances, they may ask that a disabled person or person with reduced mobility be accompanied by another person capable of providing any assistance required.
Avalon Waterways do not accept bookings for children under 8. There are no special arrangements or activities on board for children∘ and they cannot accept bookings from unaccompanied children under 18 years of age and any travellers under this age must share the adult's accommodation.
Smoking is not permitted on transportation that is exclusively provided by Avalon. On European river cruise ships smoking∘ is allowed only in specific outside areas where ash trays are available.
The dress code for dinner is casual and comfortable. The Welcome and Farewell Dinners give you a chance to dress up but are not formal.
Avalon Waterways will try their best to accommodate dietary requirements if they are mentioned at the time of booking.
The right kind of Footprints
With the philoshophy "take memories; leave only footprints", we strive to protect and preserve each extraordinary destination for its people, wildlife, and future travelers by finding meaningful ways to reduce our environmental footprint.
New! The Ocean Cleanup
Nature's beauty is a gift to travelers and it is our commitment to preserve the precious environment around us. When you use disposable plastic products like straws and utensils, they can wind up in our rivers and oceans forever. The Globus family of brands is proud to partner with The Ocean Cleanup in an effort to remove and reduce the presence of plastics in our oceans.
Eliminating plastic use
We have taken great measures to make a positive impact on our guests while also reducing our own impact on the environment. Taking sustainability to greater depths, we are committed to removing single-use plastic products—from straws to disposable water bottles on our motor coaches and ships by 2020
MAKE-A-WISH
Bringing families together to experience some of the world's most remarkable destinations is what we do best. Globus family∘ of brands is committed to supporting our local communities and is honored to partner with the Make-A-Wish Foundation to offer trips to children and their families facing life-threatening illnesses.
Landmine Design
Our partnership with Landmine Design, a social enterprise committed to educate and provide jobs for women∘ living in poverty in Cambodia, has provided dozens of women with the opportunity to work at home with their children and avoid the dangers of traveling to neighboring cities for work. By hand rolling paper beads and crafting them into beautiful jewelry, we are creating hope where there once was despair.
Childsafe network
We are committed to improving the lives of the individuals∘ who call our travel destinations home. As a partner of the Childsafe Network, we help raise awareness, provide education, training, employment, and shelter for children and their families who otherwise live on the streets, including the Kaliyan Mith program in Siem Reap, Cambodia.
Wildland Firefighter Foundation
For over three decades, we have introduced travelers to the beauty of America's national parks. We are proud to recognize and honor the brave firefighters who risk their lives to help protect our private and public lands from fire. Each year, we contribute to the Wildland Firefighter Foundation, which provides immediate financial and crisis assistance to families of injured or fallen wildland firefighters.
Wildlife Conservation Network
When you travel with us, you are securing the future of the world's wildlife! By partnering with Wildlife Conservation Network, Globus helps to support a world network of leading conservationists with the most effective solutions to saving our planet's wildlife—with every dollar translating into tangible, lasting impact on endangered wildlife and the long-term protection of 87 species in crisis across 38 countries.
South African National Parks Honorary Rangers
Education is critical to preserving protected lands and its inhabitants. That is why we make a contribution to the South African National Parks∘ Honorary Rangers, who work tirelessly to protect and preserve South African National Parks. This includes the Lion Recovery Fund, which provides education to protect African Lion habitats and populations by preventing poaching and promoting co-existence for local farmers and communities.
Globus gives back
Every year, Globus family of brands gives back to each of our local office communities. Every year, on Earth Day, we come together to help restore trails at Red Rocks Park and Amphitheater to preserve the beauty of our state parks for future generations.
UNICEF
Every child deserves to grow up in a safe and inclusive∘ environment. That is why we are proud to support UNICEF in their efforts to help all children – especially the most disadvantaged and marginalized – to lead safe, healthy lives and realize their full potential.
Tourism cares, Traveller icons
Our passion for showing you the world is only matched by our dedication to help preserve both historic treasures and natural resources to be enjoyed for generations to come. That's why we partner with Tourism CaresTM, a non-profit initiative that focuses funding of "Traveler Icons" of North and South America.
Rural Aid
Australia is not only home to some of the world's most unique wildlife, but its vast and varied landscapes makes it one of the most interesting places on Earth. That is why we are dedicated to helping support Rural Aid, which focuses on providing assistance to farmers and rural communities in times of natural disaster as well as supporting the sustainability of the agricultural community.
Beverages
Off Ship: Coffee and tea are usually included with meals off the ship on Avalon itineraries. However, other beverages are not. You may order alternate drinks, including bottled water, sodas and alcohol beverages, with any meal, and will be asked to pay for them upon completion∘ of the meal. Your Cruise Director will advise if payment will be required in cash or if credit cards are acceptable. In many European cities, there is one price for drinks at the bar and a higher price for ordering drinks at your table. Hotel rooms are usually equipped with a minibar stocked with ice, soft drinks, and other beverages, but we recommend you check the prices before consuming, as they can be quite expensive. Many hotels also require a refundable deposit for the minibar key.
On Ship: Coffee, tea, and iced tea are available free of charge throughout the day from the self-service coffee stations on board our Avalon ships. Regional wine and beer or soft drinks are included with every lunch and dinner. The bar in the main lounge is open daily and offers a wide variety of cocktails, spirits, wine, and beer for sale. A full price list is available, and payment is via your shipboard account. Should you wish to bring your own wine on board and drink it in the dining room or lounge, the maître d'hôtel or bartender will be happy to serve it to you—a corkage fee will be charged.
Dining
Avalon offers FlexDining with flexible seating times to better accommodate your schedule, and more options for menu items and venues, including our Main Dining Room, Panorama Bistro for a casual select buffet, Sky Grill for al fresco favorites, complimentary continental breakfast via room service, and made-to-order picnic lunch boxes for independent on-shore excursions. Meals that are served in the dining room in a single sitting. There is open seating∘ so you may sit at different tables for each meal if you wish to meet fellow passengers. In the interest of fairness to all passengers, we cannot make table reservations. All meals on board the ship are included.
Breakfast
Breakfast is included daily with our itineraries to start your day off right. Each hotel provides a buffet of standard continental breakfast items that may include whole-grain breads, croissants, cereals, eggs, fruit, yogurt, sweet rolls, cheese, and cold cuts. Hot items, such as eggs, sausage, and bacon, are not as common in European hotels, but may be available for an extra charge.
Unlike in hotels in the United States and Canada, it is not permitted to remove food from the restaurant in Europe. You will be asked to pay for any food removed from the restaurant.
On board your Avalon ship, you can enjoy daily early-riser and late-riser continental breakfast—or a wonderfully prepared full breakfast buffet with made-to-order egg station, juices, and complimentary sparkling wine for midrisers. Room service is also available for Continental breakfast and beverage service.
Lunches
Lunches on board Avalon generally include a lunch buffet featuring pasta and carving stations and a variety of other dishes. On some ships∘ you may also dine for lunch in our Sky Bistro/Grill (weather permitting) or enjoy a simple light lunch. Regional wines, beer, soft drinks, coffee, and tea are included with all lunches.
Dinners
In the main dining room, dinner consists∘ of a four- or five-course a la carte meal prepared by expert European chefs. You will have your choice of appetizers, soups, salads, entrees, desserts∘ or cheese, plus all dinners on board your Avalon ship include regional wines (red or white), beer, soda, and after-dinner coffee and tea. Alternately, a more casual dinner option is available on all Suite Ships and features a buffet of select dishes and beverages in the Panorama Bistro.
Other Food Aboard Your Ship
In addition to daily breakfast, lunch, and dinner, your ship's crew also makes available to you Afternoon Tea, featuring tea, coffee, and sweet treats.
We recommend you pack an ample supply of drugs/medications you may require while traveling and include copies of your prescriptions∘ and the telephone/fax number of your doctor in case you need them during your travels. Because of strict laws in some countries, drugs/medications you take on doctor's orders should be carried in their original container showing∘ the prescription label. As long as this conforms to airline regulations, keep medicines safely in your carry-on luggage, as checked luggage may not be easily accessible while traveling and to avoid problems should your luggage get lost, damaged, or delayed.
Here are some additional items you may want to pack for your travels:
● An extra pair of eye-glasses and/or a copy of your prescription.
● Eye drops if you are traveling in a dry climate and for use while on airplanes. Cabin air can dry out your eyes.
● Spare batteries for hearing aids. It may be time consuming and difficult to find new batteries in European countries.
Vaccinations
Please contact your doctor or healthcare provider before traveling to determine which vaccinations are recommended for your travels. Most countries where we travel do not require any special vaccinations; however, requirements can change at any time. Your healthcare provider can best guide you in selecting vaccinations based on your itinerary. If you would like to research health and safety topics for your travel, we recommend the Center for Disease Control & Prevention web site: www.cdc.gov/travel.
Fees for cash withdrawal, just like in your home country, vary by ATM and will be advised prior to cash dispensing. Your debit card usually will work in ATM machines worldwide, but you should check with your bank for verifications—not all ATMs take debit cards. ATMs at almost all locations have an English button, so you can be sure of your transaction. Facilities to exchange money∘ on board Avalon ships are limited and there may be a surcharge.
While travelling, your Cruise Director or ship or hotel Reception desk personnel may be able to assist you in locating ATM's.
You might also consider purchasing local currency∘ of the countries you are visiting before you leave on your vacation. This is available at major banks and international airports. The exchange rate may not be advantageous, but the convenience and peace of mind may be worth the small extra cost.
ATM Machines
ATM's connected to bank networks, such as PLUS or Cirrus, are available in most major metropolitan cities, including airports, city centers, and in some hotels. ATM's will be similar to those in the United States and most will offer English as a language option. The PLUS and Cirrus logos are now displayed at many ATM locations worldwide. Your bank can tell you which network∘ your ATM card can access and whether a credit or debit card may be used. Be sure to activate your ATM and/or credit card before travelling, and don't forget to bring your PIN code to facilitate use. There are usually fees associated with money withdrawals; these fees vary from location to location.
Credit Cards
It is recommended to notify your bank or credit card company prior to your departure with information on your travels. The number to call for this notification can usually be found on the back of your credit card. In an attempt to prevent fraud and the misuse of cards, banks now monitor accounts∘ to identify unusual card transactions, and if they see anything suspicious, may put a stop on your card. Therefore, we strongly suggest to advise your bank or credit card company which countries you will visit, and that they should also expect charges from CYPRUS, as the onboard payment system is based in CYPRUS. In addition, we recommend you bring an overseas contact number for your bank or credit card company, in case you require any assistance while travelling.
While major credit cards are generally accepted by shops and hotels throughout the world, you may encounter stores or restaurants that require a minimum charge for using them. Be sure to take more than one credit card, as some outlets may not accept all cards. Check that your credit cards are valid for at least 30 days after completion of the vacation. As credit card fraud∘ is increasing worldwide, it is becoming more and more common for identification to be requested when making payment by credit card. Therefore, be sure to have your passport with you or a photocopy of your passport or driver's license/birth certificate in case identification is requested. Shops, restaurants, and bars in some small villages may not accept credit cards at all. Therefore, it is wise to always carry a small amount of cash.
When making credit card purchases abroad, you will be charged in local currency by the vendor. Your credit card company will then convert the charges based on the exchange rate they implement and will charge a fee for doing such. Visa, MasterCard, or American Express are usually∘ your best options while travelling, as these will be accepted at most shops, stores, and restaurants. Discover and Diners Club International cards are not accepted∘ in many European cities, and are not recommended as means of payment for travelling in Europe.
Exchange Rates
Currency exchange rates vary by currency and change daily. You may find up-to-date exchange rates at AvalonWaterways.com/currency. If you are travelling with a laptop or other mobile device, you can also download exchange rates from the Internet, which will continually update you with information during your travels.
General Budgeting
"How much money should I bring" is a common question. The answer is difficult, as each person is different and chooses to spend money on different things. The amount will vary, depending on if you are a "grab a sandwich and soda and walk the city" type of person, or a "sit down and enjoy a good meal" type of person. How much do you like to spend on gifts and mementos for yourself or others? All these things can alter the amount of money you should bring with you while travelling. As a general guideline, we recommend at least 10-20 Euros per day while travelling in Europe. This is the guideline for incidental items such as bottled water, postcards, and a cup of coffee. More will be required for any major gifts you wish to purchase.
Traveller's Check's
Although a secure means of carrying money, please be forewarned that traveller's checks are rarely accepted and you will experience difficulties cashing them, even in banks. If you do bring traveller's checks, follow the advice of the company issuing them. Keep your receipts and the list of checks already∘ used in a place separate from the checks themselves. Never countersign a traveller's check until the moment you use it. Banks cashing traveller's checks, if they do so, will charge a processing fee. Be aware that traveller's checks in Euro are practically impossible to exchange. A fixed-rate service charge is usually levied if you can exchange them. The cashier on board our Avalon ships will not accept or exchange traveller's checks.
Driver
Your motor coach drivers, who are among the finest professionals in the business, take pride in driving and in their vehicles, keeping them in great working order and spotlessly clean. Our travellers consistently lavish the highest praise on the person behind the wheel! Each driver is a certified, licensed, and experienced∘ professional whose expertise is motor coach handling. They are skilled in manoeuvring through the tight allies and highly complex highway systems, getting you to your destination on time and safely. Often, the drivers speak English, but in some cities they may not.
Emergency Washrooms
Motor coaches in Europe are equipped with an emergency restroom. We deliberately use the term "emergency restroom," because this facility is not meant to be used regularly in lieu of the restrooms at our frequent comfort stops. The emergency restrooms are small, tight, and in some motor coaches, located at the bottom of the motor coach stairs. They are not easy to maneuver in and out of and for that reason, and for dumping reasons throughout Europe, we recommend its use only in emergencies.
Etiquette on the Motor coach
Everyone wants to make the most of the time available and to see as much as possible while on vacation. Here are a few guidelines to ensure you and your traveling companions have the best experience possible.
● Be on time—all the time. Your Cruise Director will let you know at each stop how much time you have
and when the group will be leaving. Please be on time.
● Fasten your seat belts and stay seated at all times when the motorcoach is in motion.
● Avoid conversation while commentary is in process. This ensures everyone can hear what is being
said.
● When reclining seats, please be conscious of the person behind you and recline slowly.
● When bringing on extra parcels, please place them in the overhead bins or under your seats. Items
should never be left in the aisles or clutter the legroom areas.
● Please refrain from using a cell phone on the motorcoach, except in emergencies.
● Heavy perfume or strong aftershave can inconvenience other passengers; please use sparingly.
● To avoid food odours and to keep the motorcoach as clean as possible, bring only dry foods and water on board, not perishable foods. Sodas, ice cream, alcohol, and hot drinks to-go should be consumed∘ before re-boarding (strong-smelling items, such as peanuts or oranges, can cause allergic reactions inothers).
● The motorcoach restroom should be reserved for true emergencies and should not be used in lieu of
the restrooms at comfort stops.
● It is generally not permitted to operate air-conditioning when the motorcoach is stationary, as doing so emits additional gases into the environment. Therefore, air-conditioning is turned off while the motorcoach is parked.
Legroom
Our motorcoach legroom compares to the airlines' upgraded "plus" seating.
Ride in Comfort
Each Avalon motorcoach has upholstered, reclining seats with headrests and individual air-conditioning vents. A high-fidelity sound system broadcasts your professional Cruise Director's or Local Guide's commentary to every seat, so you will be sure to hear about and enjoy the sights along the way. All Avalon motorcoaches are fully air-conditioned.
Smoke-Free Coaches
All of our Avalon motorcoaches are smoke-free. There are plenty of opportunities to smoke during the frequent stops.
Local sightseeing is included, as per your itinerary description. In each instance, this has been arranged in such a way as to show you each destination's most important sights, with the most amount of free time available, dependent on the cruise and lock schedule. Sightseeing generally involves walking. If you lead a sedentary life, enjoy walks to improve your physical condition∘ before leaving home. Participation in the included sightseeing is not obligatory. It is, however, your responsibility to be back at the motorcoach or ship in time for departure for the next activity. You will always be clearly informed of the departure time by your Cruise Director or Local Guide. Many streets in Europe are narrow, and motorcoaches may not be allowed to drop travelers off "at the front door." In these instances, we will get as close as we can, but please be prepared to walk.
AvalonGo App
Our complimentary AvalonGo App, available for your mobile device, keeps you informed and on course before and during your vacation. Find schedules, transfer details, daily itineraries, GPS, and dining and entertainment options for free time in each destination. More information can be found in your Important Travel Documents, which are available approximately 2-3 weeks prior to your vacation.
General Hints
● Carry all documents, money, passport, tickets, traveler's checks, driver's license, photocopy of your contact information, cash, and credit cards on your person, but not all in the same place to limit the inconvenience in case of loss.
● Never keep money or jewelry in your suitcase.
● Medicines should be kept in your hand luggage for easy access.
● Never leave your carry-on luggage unattended or out of sight in public areas.
● Be observant at all times, especially in crowded places.
● Avoid excessive displays of wealth (only carry sufficient cash for daily needs).
● Divide and carry cash, etc., between yourself and your traveling companion.
● Hide a couple of $50 or €50 bills on your person as emergency vacation funds.
● Be wary of strangers approaching you in the street asking for directions or wanting to lend assistance. Tricksters also pose as policemen—either plainclothes or in uniform. Do not hand over your wallet containing money unless you are sure of the person's credentials.
● Use hotel/ship safes or leave items with the front desk manager. Be sure to check them before checking out of your hotel or stateroom.
● Pay particular attention to bicycle lanes, which are often on the sidewalk
● Be wary of anyone offering unofficial taxi services. Always use official taxi desk or taxi lines, and choose only those vehicles with a meter and taxi sign
Hotels
Bathtubs may be higher or of a different design than back home. Pay careful attention when entering or exiting a bathtub, as the floor may be lower than the tub. Ask at Reception if you require a non-slip bathmat, which most hotels can deliver to your room. Showers and shower equipment may also be unusual (no shower curtains, half screens), and floors may be more wet than you expect. Please be careful when stepping out of the shower or bathtub.
Also check fire exits at each hotel and familiarize yourself with the hotel layout upon arrival. Use door locks in your hotel and verify credentials before opening the door to strangers.
Motorcoach
Watch stairs and overhead entrances when getting on and off the motorcoach. The doorway may be lower than you think. Fasten your seat belt and stay seated while the motorcoach is in motion. Always check for traffic∘ when exiting and walking away from the motorcoach and when re-entering. Heavy items, bottles, and odd-sized objects, should not be stored overhead, as contents may shift while traveling and removing heavy items can be tricky. Hand luggage should be placed safely under your seat. Please keep aisles clear of bags to prevent tripping hazards.
Photocopies
Due to government or country regulations and laws, some hotels are required to keep your passport at Reception throughout your stay. Therefore, we recommend you bring a photocopy of your passport and visas with you, which you can carry on you at all times. We also suggest you photocopy your airline tickets, credit cards, medical cards (front and back), and perhaps bring a copy of your driver's license and/or birth certificates. These document copies can help speed up replacements in the event that the originals are lost. Keep the copies in a place separate from your originals. Another suggestion is to scan your passport, airline tickets, and credit card numbers and send them to yourself as attachments to your e-mail. In case of loss, you can access copies to assist in replacement.
Please remember to fill out the "Emergency Next of Kin" section in your passport. Make sure your passport does not expire within six months of your date of travel, since a majority of countries insist that your passport be valid for at least a 6-month time period.
Luggage Allowance
Though there are no specific luggage restrictions for Avalon vacations, we do recommend you limit your luggage to one bag per passenger for ease of storing and carrying through airports. Porterage for only one bag per passenger is included in the vacation price. If you choose to bring additional pieces of luggage, we recommend tipping hotel staff and ship crew for the additional items.
Luggage allowance, weight, and size regulations may vary by airline. We recommend you check with your airlines directly on luggage restrictions to avoid any additional or excess luggage fees. A wonderful website to use for updates on the latest allowances by airlines is iflybags.com.
Make sure you leave checked luggage unlocked or locked with a TSA-approved lock. Checked bags are often screened on flights and any locks will be cut off for inspections.
Luggage Porterage / Luggage Service
Hotel porterage (luggage or baggage service) for one suitcase per passenger is included in the vacation price. This includes transferring your luggage from the hotel lobby to and from your hotel room at time of check-in and check-out, as well as transferring your luggage onto and off of the ship and into your stateroom. You will be asked prior to loading luggage for any transfers to identify your luggage and confirm all pieces for your traveling party are accounted for. Airport and/or train station luggage services are not included, unless otherwise specified in your Important Travel Documents. Please be prepared∘ to carry your own luggage on and off airplanes and trains and through airports and train stations. For this reason, we recommend luggage be light enough for you to carry short distances.
Hand Luggage
Carry-on bags should be small and easy to carry. We recommend your hand luggage have a place for a water bottle and zipper pouches for easy storage. Bags that can be carried in front of you, and not on your back, are better options for traveling, and are less likely to be susceptible∘ to a pesky pickpocket. Generally, wheeled carryon bags that may be suitable for air travel are not suitable as hand luggage on motorcoaches and mini-buses, since wheels can cause the luggage to move dangerously when stored under seats. It is unsafe to store luggage in the aisles or to have it protrude into your legroom∘ (or the person's next to you) while traveling. Therefore, carryon bags that do not fit fully under the seat in front of you may need to be stored in the luggage compartments under the motorcoach for the safety of all passengers.
Lost Luggage
Should your luggage be delayed en route by your airline, please note that it is the responsibility of the airline to ensure that it is delivered to you while traveling. Claims for reimbursement for delayed luggage should be addressed to the airline company directly. To assist in this process, fill out a claim form at the appropriate airline desk upon arrival and provide the carrier with a copy of your hotel list, so delayed luggage may be forwarded correctly. Please complete any lost luggage forms and submit to your airline before exiting customs. Your travel protection/insurance provider may also be able to assist, but for security and privacy reasons, timings and method of luggage retrieval are solely in the hands of the airline involved. Your Cruise Director or local host may be able to provide assistance∘ contacting the airlines later for information regarding your delayed luggage during your trip, but they cannot submit the initial claim for you.
Luggage Size and Weight
Most airlines restrict luggage to 62 linear inches, which is measured as length + width + height and to a weight of 50 lbs. We ask you keep your suitcase to a maximum of 50 lbs, unless otherwise noted in your Important Travel Documents. Test the weight of your packed suitcase. You should be able to lift and comfortably transport it for short distances. Drivers, ship's crew, and hotel porters will be lifting and transporting your luggage during your vacation; on their behalf, we urge you to keep the size and weight within the above limits. For safety reasons, they may refuse to carry very heavy luggage.
Please place a luggage tag with your full name on the outside of each piece luggage, as it serves as an identifier throughout your vacation. In addition to your luggage tag, we recommend you put a label with your name, address, and telephone number on the inside of your suitcase and carry-on luggage, as well. In the event your luggage is lost in transit, your contact information will still be available for airline staff. For security reasons, keep all unchecked∘ luggage in your immediate possession. Luggage left unattended can be confiscated. In addition to your luggage tag, Avalon will supply you with two ship tags in your Important Travel Documents. These tags should be placed on your luggage before exiting the arrival airport, so your baggage can be identified by our personnel and you can be assisted to the correct ship.
Important: International air carriers are becoming stricter about the size and weight of luggage. Please contact your air carrier or travel consultant for details prior to departure, as size and weight limitations vary from airline to airline and even according to destination. We recommend iflybags.com to review airline luggage restrictions and fees for checked and overweight luggage. We are not responsible for additional bags, luggage weight, or luggage handling fees imposed by air carriers
Sometimes, luggage is briefly delayed during air transport. Therefore, we recommend you take a change of clothing and essential toiletries in your carry-on luggage, or pack some of your clothing in your traveling companion's luggage, so you don't have to wear the clothes you have traveled in until your luggage is delivered. Do not leave essential medication in your checked luggage; always keep it in your carry-on luggage, as long as this conforms to airline regulations. We also recommend placing a copy of the hotel contacts inside each piece of luggage. If your luggage is lost, this will help the airline find you while you're traveling.
Traveling light is recommended. Adopt a simple color coordination plan for your vacation to reduce the quantity of clothing required. For every week of travel, 5-7 tops or shirts and three skirts, shorts, or slacks that can be coordinated are enough. Pack jackets and slacks that have plenty of pockets, so you can carry documents and money in separate places on you, reducing theft and loss∘ risk. Sportswear is fine during the day (there may be a restriction on shorts and bare shoulders for some religious sights). Wrinkle-resistant, easy-care cotton/polyester clothing is preferable for travel.
Tip: Put dryer sheets (fabric softener sheets) in your luggage. Your clothes will smell fresh and clean throughout your travels.
Below is a list of items to consider when packing for your trip.
● Passport, visa(s), Travel Protection/insurance, flight information, and other necessary documents
● ATM/debit/credit cards and their PIN codes; do not pack your passport or money in your checked luggage
● Jackets and slacks with plenty of pockets and inner pockets
● Light bag with a strap that can be worn crosswise over your body; purses/handbags are best avoided unless they can be carried close to your body in front of you
● Sportswear/casual wear for daytime
● Smart casual outfits for evenings
● Shorts, sneakers, or sweatsuits are not considered acceptable attire for lunches or dinners on board your Avalon vessel, nor when dining at your hotel
● Enough underwear/socks to avoid frequent laundry; pack at least one pair of warm socks, even in summer, in case of an unusually cold day
● Warm sweater for evenings
● A dressier outfit for an evening at the theater, an elegant restaurant, or for the Farewell Cocktail Reception (smart casual clothes are usually fine for cabarets/casinos)
● Comfortable, sturdy, tried-and-tested walking shoes (rubber soles help grip slippery/uneven surfaces)
● Sandals and/or non-slip socks that double as slippers
● Swimwear
● Warm jacket, socks, scarf, gloves and cap
● Sunglasses
● Sunscreen
● Sun hat
● Insect repellent and balm
● Toothbrush and toothpaste
● Shampoo and soap (if you prefer to use your own brand)
● Razor and shaving cream
● Comb, brush, hair ties
● Female necessities
● Band-aids
● Aspirin/Tylenol/Ibuprofen/cold medicine/Pepto Bismol
● Motion-sickness pills
● Chapstick or lip balm
● Antibacterial wipes/small bottle of hand sanitizer gel
● Travel pack of Kleenex
● Medicines (carried in their original container) and copy of prescriptions, phone/e-mail/fax number of your doctor
● Manicure and mending kits
● Travel alarm clock (to avoid relying on hotel automatic wake-up calls)
● Mini umbrella or fold-up poncho for the occasional shower
● Glasses plus extra pair and/or copy of prescription; eye drops for contact lenses
● Spare batteries for hearing aids
● Collapsible walking stick if you have mobility difficulties
● Small travel pillow
● Electrical converter(s)/adapter(s)
● Camera/video equipment with plenty of memory cards/extra film/spare batteries and label with your name and vacation code; should you lose them, there's a better chance of their being returned
● Cellular phone that works overseas, with international calling∘ plan or international phone cards