Last summer, we welcomed Marella Explorer to the fleet. The ship stepped up to the plate, with a bumper batch of 10 restaurants and 10 bars. There are fleet favourites like Snack Shack and Kora La, plus brand new spaces like The Dining Club for foodies and a swanky bar, club and casino. The highlights don't stop at food and drink, though. There's also an indoor cinema, a Sports & Family Deck and a Champneys spa, where you can sign up for everything from body-balancing acupuncture and slimming treatments to body wraps and facials.

Specifications
Size

large

Style

Resort

Type

ocean

Year of launch

1996

Year of last refit

2018

Gross tonnage

76998t

Length

264.0m

Width

32.0m

Speed

21kts

Decks

13

Language

English

Currency

Pound Sterling (£)

No. of passengers

1924

No. of crew

900

No. of cabins

962

-wheelchair access

7
Gratuities
Marella Cruises don't think tips and service charges should cost you extra, so they've included them in the price. You're not expected to tip any of their crew – unless you want to, of course.
Balcony, cabins & designated areas
Accommodation
All cabins come with… Air-conditioning • Hairdryer • Flatscreen TV • Wardrobe space • Tea and coffee-making facilities • Safe
The cabins shown are representative of the general standard of cabins onboard. Your cabin may differ slightly in décor, design and size.
---
Executive Suite with Premier Service
If you want to go all out, book one of our Executive Suites on Deck 10. Each one measures up at a big 49m2, with enough room for four people. They come with a sofa bed and two twin beds, which can be converted into a queen-size. In the bathroom, there's a shower and WC. A furnished balcony tops things off.
This cabin comes with Premier Service extras included:
Express check-in, subject to availability

Priority luggage delivery

Free pressing service - up to 3 items per person in the first 24 hours onboard

Free continental breakfast in bed - 1 per person, per week

---
Balcony Junior Suite with Premier Service
You'll have 22m2 to play with when you book one of our Junior Suites. They're found on Deck 10 and 12, which means you're guaranteed great horizon views from your furnished balcony. Each suite sleeps three, thanks to a sofa bed and two twin beds that can be made into a queen-size. The en suite bathroom has a shower and WC.
This cabin comes with Premier Service extras included:
Express check-in, subject to availability

Priority luggage delivery

Free pressing service - up to 3 items per person in the first 24 hours onboard

Free continental breakfast in bed - 1 per person, per week

---
Family Balcony with Premier Service
There's plenty of room for the whole family in our Family Cabins. Size-wise, they're 20m2, and sleep up to five people. Each one is fitted with a double bed, a sofa bed and a fold-down bed. You've also got an en suite bathroom with a shower and WC, as well as a furnished balcony.
---
Balcony Cabin (Large Balcony)
These cabins give you everything you get from a Balcony Cabin, and throw a bigger balcony into the mix. Found on Decks 9, 10 and 12, the cabins offer two beds that can be turned into a queen-size, along with an en suite bathroom with a shower and WC. Three-berth cabins, meanwhile, get a sofa bed, too.
It's the sea views that make these cabins stand out. You can make the most of them out on your furnished private balcony. Inside, there are two twin beds that convert into a queen-size one. If there are three of you, you'll have a sofa bed, too. And the en suite bathroom lines up a shower and WC.
All of our Outside Cabins come with a porthole or picture window. They're 17m2 in size, which includes two single beds. These can be pushed together to make a queen-size. Our three and four-berth cabins have twin beds, as well as a sofa bed or extra fold-down beds. Plus, the en suite bathrooms have a shower and WC. 
These cabins come in at around 16m2. Within that, you've got two single beds that can be converted into a queen-size, as well as an en suite bathroom with a shower and WC. There are also four-berth cabins, with twin beds and extra fold-down beds. 
For solo cruisers, these cabins are just the ticket. They come with twin beds that can be converted into a queen-size and an en suite with a shower and WC. Plus, they've got the added bonus of a picture window, so you can take in the sea views. They're usually booked by cruisers travelling alone or friends who prefer their own cabin.
Our Single Cabins are spot on for solo travellers. They come with twin beds that can be converted into a queen-size and an en suite with a shower and WC. They're a big hit with cruisers travelling alone or friends who prefer their own cabin.
Decks
The Veranda
The Veranda Cabanas
The Hideout
Sports Court
Family Deck
Minigolf
Jogging Track
The Shack
Indigo Club
Indigo Bar
Indigo Casino
Junior Suites
Large Balcony Cabins
Inside Cabins
The Mediterranean Bar
The Mediterranean Italian
The Mediterranean Tapas 
The Market Place Buffet Restaurant
Snack Shack
Movies by Moonlight
Pool
Whirlpools
Pool Bar
Scoops
Salon
Champneys Spa & Gym
Executive Suites
Junior Suites
Family Balcony Cabins
Large Balcony Cabins
Balcony Cabins
Inside Cabins
Kids Pool
Mini M Club
Kids' Club
Large Balcony Cabins
Balcony Cabins
Outside Cabins
Inside Cabins
Atrium
Gamer Zone
The Hideout
Balcony Cabins
Family Balcony Cabins
Outside Cabins
Inside Cabins
Squid & Anchor
Umi Sushi
Surf & Turf Steakhouse
Apertif
Kora La
Atrium
Broad Street Shops
Broadway Show Lounge
Latitude 53
The Lounge
The Coffee Port
Cruise Holiday Store
Photo Studio
Photo Kiosk & Gallery
Cinema
Broadway Show Lounge
Latitude 53
53 Bar
Vista
The Dining Club
Atrium
Destination Services
Reception
Adapted Outside Cabins
Adapted Inside Cabins
Single Outside Cabins
Single Inside Cabins
Inside Cabins
Outside Cabins
Outside Cabins
Inside Cabins
Single Outside Cabins
Single Inside Cabins
Medical Centre
Dining
Marella Explorer's dining scene is worth shouting about. On top of a load of new waiter service restaurants and an around-the-world buffet, you've got speciality places like Surf & Turf, Umi Sushi and an experimental eatery.
The main waiter service restaurant is a good-looking place, with a gold-and-grey colour scheme and floor-to-ceiling windows. Menu-wise, you can expect traditional dishes with a modern twist.
Dining Experience:
Complimentary
This fine dining restaurant was made for foodies. You'll be treated to French-inspired cuisine, like scallops with Champagne butter and chateaubriand, making it the ideal spot for an extra special evening. There's a charge to dine here.
Dining Experience:
Cover charge may apply
Sushi, sashimi and nigiri rolls are prepared right in front of your eyes at this brand-new eatery. If you're not a sushi fan, there's also dim sum, cooked dishes and dessert to look forward to. It's open for dinner only, and costs a little extra.
Dining Experience:
Cover charge may apply
You'll find Vista on the first floor of Latitude 53. Come evening, it transforms into a contemporary Italian restaurant. Here, you can get regional Italian favourites made with authentic ingredients.
Dining Experience:
Complimentary
You can watch the chefs whip up dishes from around the world at this buffet restaurant. It's made up of lots of different food stalls, hence its name, the Market Place. And there's a design-your-own station every night, where you can choose all your ingredients for dishes like a stir-fry.
Dining Experience:
Complimentary
You'll feel like you've switched continents when you dine at this restaurant. Oriental-style lanterns and paintings are paired with a pan-Asian menu of curries and noodle dishes. You'll pay a cover charge to eat here.
Dining Experience:
Cover charge may apply
This place does what it says on the tin, specialising in all things meat. The menu takes in mains like pork chops, lobster and grilled chicken – but the highlight has to be the 28-day-aged steaks. The interiors are inspired by the meaty menu, as well, with chopping board artwork and leather booth seating. A cover charge applies for dining here.
Food type:
Steak & Seafood
Dining Experience:
Cover charge may apply
Food stalls, beach huts and oversized deckchairs set the scene at this laidback eatery. As such, you can look forward to grab 'n' go breakfasts, lunches and snacks. There's a drinks station on hand, too.
Dining Experience:
Complimentary
---
Tapas @ The Mediterranean
You'll be whisked to sunny Spain when you dine in this section of The Mediterranean, which specialises in tapas dishes for dinner. Or you can take your taste buds over to Portugal and try espetadas – meat or veg skewers – for a little extra. It's open at lunchtime, too, for light bites, like sandwiches and jacket potatoes.
Dining Experience:
Complimentary
---
Italian @ The Mediterranean
You can create your own pizzas and pastas at this laidback restaurant. Plus, you can start things off with a salad.
Dining Experience:
Complimentary
For those with a sweet tooth, try Scoops. This vintage-looking cart serves up dollops of ice-cream in a range of flavours, and you can add toppings, too. The seating's just as quirky – a collection of bike seats sit facing out to sea. A charge applies here.
Food type:
Ice Cream Parlour
Dining Experience:
Cover charge may apply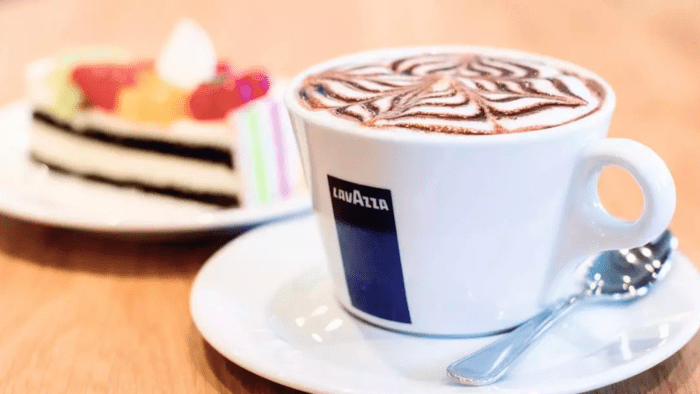 If you're in need of a caffeine boost, this place will do the trick. It's got a shop serving Lavazza coffee and sweet treats, as well as a bar specialising in coffee liqueurs. Plus, you can take a seat on the al fresco terrace and get your drinks brought to you. A small charge applies here.
Dining Experience:
Cover charge may apply
Entertainment
The entertainment onboard Marella Explorer doesn't disappoint. Not only does it have the biggest ever Broadway Show Lounge, it also boasts the flash, new Indigo bar, club and casino. Alternatively, you can listen to live music in The Lounge - a stylish space with a bright-pink piano and colour-changing bar.
A colour-changing feature bar, hot-pink piano and funky, ring-shaped seats take their place in this eye-catching lounge bar. You can admire the views, while listening to the soothing soundtrack of the live pianist.
The clue's in the name here. This bar is right next to Latitude 53, so it's perfectly placed for some pre-dinner drinks.
This deck bar provides cool-down drinks in between sunbathing. You'll find it just above Snack Shack, overlooking the pool.
This feature bar wraps around The Mediterranean – running from the inside to the outside. It's the place to come for Mediterranean specialities, as well as your usual drinks and frozen cocktails.
Indigo lays claim to the longest bar in the fleet. Flare demonstrations and cocktail-making sessions take place here. There's also plenty of seating around the bar's edge, where you can take in the 360-degree views – day or night.
With a capacity of 1,000 people, this show lounge is big enough to rival a Broadway theatre. And that's not all it's got going for it. There are 12 brand-new shows on offer, plus you'll be handed a drink on arrival.
If you're feeling lucky, you can try out the slot machines and card tables at the Indigo Casino.
You'll find the club in the middle of Indigo. It flaunts a dancefloor and a DJ booth, as well as an extra bar.
Smoky and fruit-infused cocktails are on the menu at this speakeasy-style bar. It's a great spot to head before or after a meal at one of the speciality restaurants.
There's always something going on at Venue. By day, you can get stuck in with the likes of dance classes. Evenings, meanwhile, are taken care of by live music, virtual bands, quizzes and game shows. Plus, the lounge hosts the interactive Splash Live show for children in high season. Bar-wise, you've got two to pick from, including one with a huge range of beers.
Movie nights come courtesy of the indoor cinema. Family-friendly films are on the agenda, with extra screenings during high season.
Everyone can play games at the aptly named Gamer Zone. It's fully stocked with a variety of machines and is right next to The Hide Out.
When the ship's at sea, it's time to hit the shops. The onboard boutiques are stocked with everyday essentials and loads of duty-free products, including perfume, jewellery and souvenirs.
Pop in to the studio on Deck 6 for a professional photoshoot. You'll also find kiosks, where you can view and buy all the photos captured by our onboard photography team.
If you want to find out more about our ports of call and excursions, come and chat to our Destination Services team. They've got guides and maps to help you find your way around. And you can book your next cruise with them, too. You'll find them onboard by Reception.
Health and fitness
Far from hustle and bustle, stress and everyday, guests are encouraged to disable the body and mind to relax and re-energise in the spa areas.
For those who wish to keep active, there are a wide variety of sporting activities and classes taking place either in a group or with a personal trainer that are sure to get the blood pumping.

---
Champneys Spa & Beauty Salon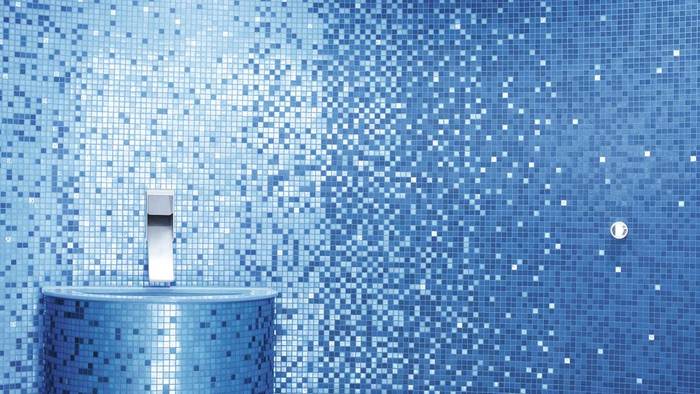 Marella Cruises has partnered with Champneys to bring you this state-of-the-art spa. Like at any other Champneys spa, you can book in for treatments, like facials, body wraps and massages, plus there's a beauty salon. The spa doesn't scrimp on size. In fact, it's the biggest in the fleet – packing in a relaxation room, made-for-two suites and treatment cabins with hot tubs. There's also an adults-only sauna with floor-to-ceiling windows and a steam room. Alternatively, you can work up a sweat with the sea in sight at the gym.

You can work up a sweat with the sea in sight at the gym. And, because it's run by Champneys, you can join in with top fitness classes, like yoga and indoor cycling.
Practise your putt on this minigolf green. It's right at the top of the ship on the Sports & Family Deck.
The pool area on Deck 11 has two outdoor pools and three whirlpools with plenty of lounge chairs. 
If you are looking for a private place to relax on board, then the quiet relaxation islands on Deck 14 are just right for you. Ten Relaxation islands are available for rent. These mini-balconies offer unrestricted views of the sea.
The promenade decks on deck 6 and 7 invite you to enjoy the fresh breeze! 
Cocoon chairs and Balinese beds give The Veranda a luxe, adults-only feel. Plus, it's at the back of the ship, so the views are first-class.
Kids and Teens
Marella Cruises have worked on every last detail when it comes to getting the kids onboard. That means family-sized and inter-connecting cabins, buffet lunches featuring favourites like pizza and spaghetti bolognese, and a great mix of activities.
They lay on table tennis and football tournaments, fun quizzes, and early evening shows during their sea days. And when the ship is in port, children up to the age of 12 get discounted rates on some of their exciting shore excursions.
Every ship has a free Kids' Club, too. So mum and dad can have time together while the little ones fill their days with treasure hunts, face-painting, and stories.
Little ones can join in with fun sessions at the Kids' Club, which feature games from M Crew, who are characters exclusive to this ship. There are evening events, too, like movie nights and pizza-making.

The accredited staff at our onboard Kids' Club do a brilliant job keeping youngsters entertained. There's messy time with arts and crafts, dressing-up, movie nights and pyjama parties. Trips to the bridge to high-five the captain and behind-the-scenes backstage tours also make the line-up. We'll even take your little ones to breakfast a couple of times a week while you get a lie-in. Groups are split in to 2 or 3, depending on ages and numbers. Best of all, the club is free.

This hangout spot has been designed with older kids and teens in mind – think games consoles, air hockey and comfy seating. Plus, there's an al fresco terrace with a couple of colourful hammocks.

---
Family-Friendly Shore Excursions
One of the perks of cruising is visiting lots of new places one after the other. We've got a range of shore excursions for the whole family. For little ones, we organise trips to places like waterparks, aquariums and beaches. And that's not all – if you're travelling with children aged 10 and over, there's also the option of two wheels, as most of our ships have mountain bikes on board. At almost every port, you can join an experienced guide and pedal your way around the best sights.
Enrichment
What's the braking distance of a cruise ship? What's the story behind the route you're sailing along? Learn answer to many questions, and discover exciting topics with the onboard edutainment program: Compass - Knowledge at Sea.
---
Compass - Knowledge At Sea
Because you can learn, even on vacation, they have come up with "Compass - Knowledge at Sea," a novel, leisurely and knowledgable program for passengers to learn and have fun while doing it!
Programs include: 
Photography courses
Art courses and workshops
Lectures by knowledgeable speakers on subjects such as biology, astronomy

Sushi Workshops
Cocktail Workshops
Dance Classes
Useful to know
If you're planning a cruise and have a disability, use a wheelchair, have special dietary needs, a sensory impairment or are undergoing medical treatment, you must let Marella know when making your booking. Failure in doing this may result in you being refused boarding on arrival at the ship. For more information please contact Marella's Customer Welfare Team.
If you plan to use a wheelchair onboard and require adapted facilities you must book a specially adapted cabin. All of Marella shops have four of these cabins. These cabins may only be booked by those who require adapted facilities.If you plan to use your wheelchair onboard but do not require adapted facilities, please contact the Customer Welfare Team to make sure an appropriate cabin type can be selected.
If you need your wheelchair - either standard or battery operated - when you're ashore, Marella will look after it for you at the gangway so it's there when you need it. But you will have to be able to manage the gangway without it. In ports where a tender to shore is necessary, you'll have to stay onboard if you can't manage without your wheelchair. At other times, depending on the port and the tides , it may not be possible for you to leave the ship at all due to gangway access. Some excursions may not be suitable for the less mobile.
If you've got any dietary requirements, mention it when you book and let the Maître D' know once you're onboard. There are a wide range of restaurants onboard, and each one has at least one vegetarian selection on the menu.
Marella also provide gluten-free, dairy-free, nut-free and diabetic-friendly options on request. They don't cater for kosher diets, but if you bring your own kosher food, they can prepare it for you.
Special Diets
Just because you've got a special diet doesn't mean you have to miss out. Let the staff know what you can and can't eat when you book, and they'll'll make sure the chefs whip up something suitable.
The travel of minors without a legal guardian or parents onboard is not permitted.
If a minor is accompanied by an adult that is not a legal guardian or parent, a written informed consent of the parents should be brought onboard. Without one, you might encounter issues in some countries. This also applies to travelling with only one parent. Please ask your travel agent at the time of booking for full details.
Smart casual is the attire for evenings onboard. For men that means full-length trousers and a polo or open-necked shirt. At the captain's cocktail party, the dress code is traditional dinner wear, so tuxedo or suit and tie for men and evening dress for women.
---
All Inclusive Drinks Policy
From May 2019 all of our ships are all inclusive as standard, the all inclusive package includes
- Selected draught beer and cider
- Selected wine by the glass
- Spirits and aperitifs, including lots of big brands
- A range of cocktails, from Long Island Iced Tea to Pimm's and lemonade
- Selected soft drinks by the glass, including mocktails and fruit juice
Some of our premium drinks will carry a charge and should you order a drink from the premium section then you will be charged to your onboard account. You can upgrade to the Premium drinks package at the time of booking your holiday for 8 euros per person per night or when you get onboard.
Upgrade to our premium drinks package and you'll get all the drinks from our standard all inclusive package as well as the following extras...
- Upgraded cocktails, such as mojitos and Champagne cocktails
- Premium gins, vodkas, rums and tequillas, including Bombay Sapphire, and Absolut Vodka
- More choice of whiskies, brandies and Cognacs
- Cans of soft drink
- 1.5 litre bottle of water, per cabin per day
- All drinks from The Coffee Port, after 10am, which are made with premium Lavazza coffee