As the name suggests, on the AMADEUS Elegant, timelessly elegant design meets comfort and first-class service, providing you with an unforgettable cruising experience along Europe's most beautiful rivers. The stylish ambience on board offers passengers the customary quality cruising experience which is typical of the AMADEUS fleet.
The ship boasts spacious suites and cabins, most of which have French balconies with outstanding views. Located across three decks, you will find everything you need to make your stay on board as relaxing as possible, as your comfort on board is our top priority. In good weather, enjoy some refreshments in the Lido Bar on the Sun Deck, or enjoy the panoramic views from the comfort of the extensive bar. Our promise to you is that we will make you feel at home on the AMADEUS Elegant from the moment you board, and our crew will do everything to ensure that we fulfill this promise around the clock.
Specifications
Size

boutique

Style

Premium

Type

river

Year of launch

2010

Year of last refit

2015

Gross tonnage

1566t

Length

110.0m

Width

11.4m

Speed

13kts

Decks

4

Language

German & English

Currency

Euro (€)

No. of passengers

150

No. of crew

40

No. of cabins

76

-wheelchair access

0
Gratuities
Gratuities for the ship's staff and crew are not included in your cruise price. We offer the option to pre-pay gratuities through our office with a suggested amount of USD 12.00 / EUR 11.00 per person per day. Alternately you may wish to tip onboard in cash or add a gratuity to your onboard account.
Gratuities for drivers and guides for optional excursions are not included in the excursion price. A suggested amount is 1-2 EUR per person for half day excursion & 2-3 EUR per person for the full day excursion given directly to the guide and driver.
Accommodation
Spacious elegance and a special ambience – the atmosphere in our cabins invites relaxation, joy and leisure. Your cabin is just the right place to unwind after an eventful shore excursion and review all you have seen and done during the day; broad, panoramic windows, stylish furnishing with delightful details and – not least – attentive room service, contribute to making your trip a memorable one.
Your window to the world
Take in the views: absolutely all cabins in the AMADEUS fleet are outside cabins and most of them also have large opening panoramic glass fronts with French balconies, giving you incomparable views of the wonderful riverscapes floating by.
A place for day-dreaming
Your comfortable cabin invites you to relax and daydream as well as sleep well at night! Not least because of its comfortable furnishings – top quality beds on all our ships make for nights of sleeping well, leading to good next-day starts. The two beds can be kept apart or linked to form a double bed – you decide which.
Luxurious elegance
All staterooms and suites have a comfortable seating area, an Infotainment system with flat-screen TV, telephone, safe, spacious wardrobe and hairdryer. Each cabin has individually adjustable air-conditioning and a comfortable bathroom with spa-quality toiletries supplied.
Floor-to- ceiling sliding glass doors with French balcony, mini-bar, bathrobe, ample closet space, choice of bed configuration (double or twin bed), flat-screen television, individual climate control, en-suite bathroom with bathtub/WC, bathrobe, hair dryer, direct dial telephone and in-room safe.

Floor-to- ceiling sliding glass doors with French balcony, ample closet space, choice of bed configuration (double or twin bed), flat-screen television, individual climate control, en-suite bathroom with shower/WC, hair dryer, direct dial telephone and in-room safe.

Floor-to- ceiling sliding glass doors with French balcony, ample closet space, choice of bed configuration (double or twin bed), flat-screen television, individual climate control, en-suite bathroom with shower/WC, hair dryer, direct dial telephone and in-room safe.

Panoramic windows (cannot be opened), ample closet space, choice of bed configuration (double or twin bed), flat-screen television, individual climate control, en-suite bathroom with shower/WC, hair dryer, direct dial telephone and in-room safe.

Panoramic windows (cannot be opened), ample closet space, choice of bed configuration (double or twin bed), flat-screen television, individual climate control, en-suite bathroom with shower/WC, hair dryer, direct dial telephone and in-room safe.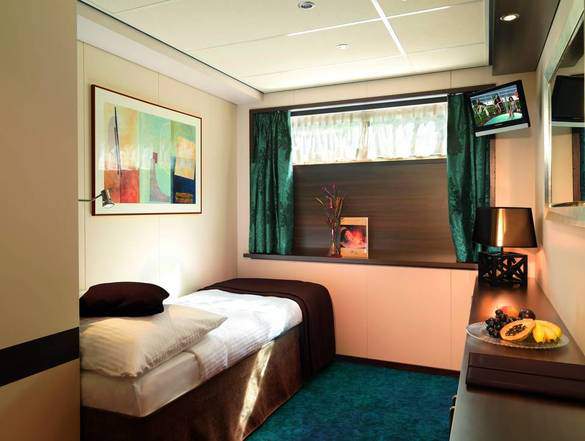 Panoramic windows (cannot be opened), ample closet space, single bed, flat-screen television, individual climate control, en-suite bathroom with shower/WC, hair dryer, direct dial telephone and in-room safe.
Decks
Sun Deck with Deck Chairs

Navigation Bridge

Lido Bar

Chess Board

Shuffleboard

Panorama Bar

Panorama Decking

Amadeus Club with Internet Station

Amadeus Suites

Category A Staterooms

Panorama Restaurant

Reception

Shop

Category B Staterooms

Fitness Room

Massage

Hairdresser

Lift

Category C1 Staterooms

Category C4 Staterooms
Dining
On all our vessels your taste buds go on a voyage of discovery too, as you enjoy the region's culinary delights as well as its scenic delights. You'll be surprised at the, as it were, symphonic temptations that emanate from the kitchen! 

Send your taste buds on a voyage of discovery as you enjoy the region's culinary delights, as well as its scenic delights. You'll be surprised at the symphonic temptations that emanate from the kitchen!
Get your day off to a good start by tackling the magnificent breakfast buffet in our elegant Panorama-Restaurant. In the afternoon our experienced patissiers produce exquisite desserts each day to spoil you with lovingly prepared cakes and pastries to go alongside your tea or coffee. Our carefully composed 5-course evening menus provide taste buds with all sort of surprises. We serve regional specialties of the countries we travel through, sophisticated menus, classic favourite dishes and vegetarian alternatives. 
Dining Experience:
Complimentary
Entertainment
Our onboard ship experience is as lively and captivating as your time on shore! Varied folklore shows, insightful and intriguing lectures, regional themed evenings, culinary demonstrations and live music events are just some of the entertainments awaiting our passengers.

Our reception is staffed around the clock during your journey and our team will be happy to help you in all matters. If you would prefer to explore the region on your own, our reception team will be on hand with advice! Whether you are planning a shopping trip, cultural trip or an individual city tour; we will be happy to help you with any planning and give you the best addresses.
After dinner why not take yourself to the Panorama Bar and Lounge. Entertainment from local musicians and a fully stocked bar where you will find your favourite tipple. With an elegant decor and floor to ceiling windows the Panorama bar and lounge allows you wonderful river views of the towns and cities of Europe.
Located at the aft on the Mozart Deck. The Amadeus Club is a comfortable space with plenty of chairs and tables and unimpeded views of the outside. The decor is nautical, with models of sailing ships and a replica bell. Self-service tea and coffee area is available, where passengers can help themselves to cappuccinos or espressos and choose from 16 varieties of tea. 
---
Library & Internet station
Located within the Amadeus Club the library is well stocked with books available in several languages. Passengers can also borrow board games at their leisure. Also located within the Amadeus Club is the Internet Cafe where passengers can use one of the two computers here to log onto the Net for a rate of 30 euros a week, 50 euros for two weeks or 3 euros per hour.
Wi-Fi is available throughout the ship.
The Sun deck is the hub of activity onboard. Enjoy a game of chess, bowls or take an amble around the walking track while taking in the beautiful, riverside views. 
For those last minute souvenirs for friends and loved ones back home the gift shop provides a fantastic selection of gifts.
Health and fitness
Exercise and relaxation, variety and calm. It is precisely these alternations that characterise each day you spend on an Amadeus cruise.
So you can, if you like, start the morning with a visit to the fitness studio or join an exercise class on the sun deck. But if you would prefer to relax completely, you can treat yourself to a massage or make an appointment with the hairdresser.
You might also like to lounge on the sun deck with a good book, appreciating the scenery floating slowly by, or get to chatting to other passengers over coffee and cakes. Whatever you decide to do, Amadeus life offers a perfect mixture of inspiring entertainment and beneficial relaxation.
Located on the Haydn Deck there is a fitness facility that includes cardio equipment: a treadmill, rowing machine and exercise bikes.
Indulge yourself with a relaxing massage at the Spa located on the Haydn Deck.
Fancy a makeover? Then head to the hair salon where haircutting and styling services are on offer for men and women. Located on the Haydn Deck where services range from 9 to 30 Euros.
Kids and Teens
Please note: There are currently no facilities onboard specifically for children or teens.
Enrichment
A river cruise offers you what is probably the most comfortable way to discover new countries, cultures and people. You can, for example, enjoy a choice wine tasting in romantic Burgundy, visit vibrant cities like Amsterdam, Cologne or Budapest, take a walk along the Black Sea or visit the Dutch Keukenhof during the tulip season. Whatever you decide, all our excursions are unique and are sure to be unforgettable!

---
The AMADEUS concierge service
Feel like discovering the regions we travel through on your own? In that case we recommend you take advantage of our exclusive onboard concierge service. Whether you just want to make a dinner reservation on shore, stroll around the shops, get tickets to a museum exhibition or plan a private city tour, our experienced and well-connected concierge is on hand to provide recommendations and assistance at any time during your planning and will always have useful addresses available.
Those who book excursions are provided a Quietvox system. Passengers wear earpieces and receivers, while tour guides speak into a transmitter. This means passengers can go at their own pace among the group without missing what the tour guide is saying.
---
À la carte – or in a well-priced set of excursions
When there's such a healthy variety of available excursions, it can often be difficult to choose between them – so on each cruise we offer up to four tailor-made and carefully composed sets of excursions that you can book in advance at favorable prices. You can, of course, still book all excursions individually, à la carte, as our aim is for you to select the shore programme that suits you and your needs best.
---
Experienced tour managers: ashore and on board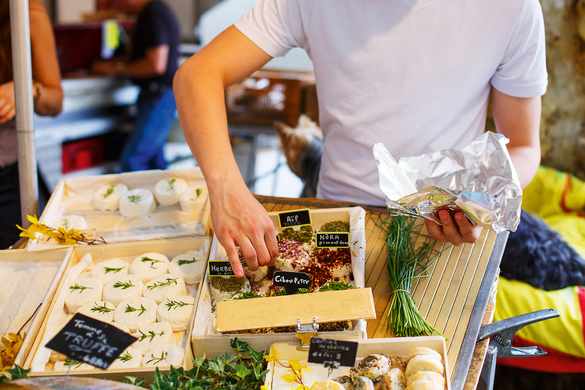 Our experienced cruise managers on board look forward to acquainting you with the highlights of the last two millennia of European art and culture and providing you with insights into the life and history of the regions through which we travel. Experienced local tour guides also accompany our shore excursions. With their regional expertise and genuine enthusiasm you can be sure they will take you on inspiring voyages of discovery so that you can gain a full appreciation for the region and its culture.
---
Complimentary bikes on board
Away from the normal routes there are also many wonderful sights that are worth the extra trek. What better way of getting to know a country and its people than hopping on a bike and gliding along at your own leisurely pace? You can borrow one of our onboard bikes, free of charge, if you wish to be independent ashore.
Useful to know
Amadeus welcome guests with special needs. Guests who have any medical, physical or other special needs must contact their Travel Agent or this cruise operator directly to obtain specific information. All vessels and coaches are equipped to European standards. Vessel operators will, under appropriate circumstances, permit passengers to use motorised scooters and wheelchairs that satisfy criteria confirmed by the cruise operator. In all cases passengers must understand and accept that the vessels do not have lifts permitting easy access from deck to deck, and that some decks are multi-level and/or have significant thresholds to be negotiated. Accordingly physically disabled passengers may need the services of a responsible adult, and should be aware that crew availability to assist them is often severely limited.
There is always a vegetarian option for all meals on board AMADEUS ships. If you have special dietary requirements or suffer from food allergies, please inform your travel agent or tour operator at least 60 days prior to departure. On request, our chefs will certainly provide special dishes suitable for people with conditions such as lactose or gluten intolerance. We will do our best to ensure that your request is accommodated, but cannot guarantee all diet needs and preferences can be met. Be aware that we can only confirm that our employees will do their very best to adhere to them, as they are also responsible for preparing food for the other passengers on board. Some requests might be declined or may incur a small service charge.
Due to the nature of the cruise itineraries, Amadeus does not maintain facilities or services for children aboard their cruise vessels. On all cruises and cruise journeys, minors under the age of 18 must be accompanied and share a cabin with a parent, legal guardian or other responsible adult over the age of 21. Amadeus regret that they cannot accommodate children under 12 years of age, and they reserve the right to limit the number of minors under the age of 18 years on board.
We want our guests to feel comfortable, which is why there is no binding dress code on board. We recommend elegant clothing for dinner and for special occasions.
What to pack:
The following items are essential for any destination: sunglasses, sunscreen, hat, and umbrella. In the colder months we suggest to bring a warm scarf, gloves and waterproof shoes. It is recommended that you bring duplicates of prescription eyewear, copies of prescriptions for any medications (generic equivalents are usually easier to obtain), copies of credit card information, and copies of your passport information pages.
An adapter/transformer may be necessary (the on-board power supply is 230V AC/50 Hz) if you bring any electronic devices with you. A travel alarm clock is helpful as is a currency converter if you want to purchase any souvenirs on excursions. If you want to send postcards, do not forget to note the addresses of the recipients.
Clothing:
Comfortable, casual clothing is appropriate both onshore and onboard and we suggest lightweight clothing that can be layered. Shorts are appropriate for most tours, however long pants may be required for inside visits on some excursions. Your cruise manager will advise when and if this is required. Mix-and-match color schemes work best to help keep baggage light. You will find a significant amount of walking over uneven terrain during your time ashore. We recommend comfortable walking shoes with good ankle support. Sturdy sandals are another good option.
Don't forget to pack a lightweight, waterproof jacket (preferably hooded) or even a heavier-weight wind-breaker for cooler temperatures. Also, keep in mind that the ship, motor coaches and other venues visited on our itinerary are air conditioned and may be quite cool. We recommend you that you pack a lightweight sweater or long sleeve shirts and carry them with you on excursions.
Our guests travelling on the AMADEUS Queen or AMADEUS Provence may want to bring a swimsuit.
---
Pioneer of luxury eco-friendly river cruises
By being fully committed to observing the ecological principles, AMADEUS River Cruises has taken a leadership position in meeting the growing challenges of environmental sustainability in river cruising.
At Amadeus River Cruises we set great store by traveling up and down our beautiful rivers using resources as sparingly as possible. It's not just a question of saving water and energy, of operating vessels∘ economically, of consistently avoiding the creation of rubbish or preferring local produce; the company also promotes active awareness of our general responsibility for the environment and society.
Cooperation with atmosfair
In addition to setting new standards in the field of protecting the environment, we have also introduced opportunities to make voluntary contributions to climate protection since 2011. Working closely with the climate protection organization atmosfair, we are Europe's first river cruise operator∘ to offer guests aboard our AMADEUS vessels an opportunity to offset their own CO2 consumption during the cruise with a donation. Amadeus River Cruises supports the project with an additional donation of 25% of the amounts contributed in this way.
At the end of the cruise passengers can decide for themselves if they would like to pay the suggested∘ climate protection levy of €2 per day per cabin. Such donations support exclusively UN-certified projects in developing countries intended to benefit the people who pollute the environment and cause climate change the least.
You will get to know many different countries and cultures first hand with our tailor-made excursion program. We therefore recommend our carefully selected excursions and excursion packages to all explorers and globetrotters. You will find a detailed description of the possible or already booked excursions in your travel documents.
On all our excursions you'll be provided with our wireless AMADEUS listening devices. The receiver can be worn quite comfortably around the neck or carried in a bag. The comfortable headphones allow you to hear your experienced tour guide's explanations with the very best acoustic quality. Enjoy complete freedom of movement, without missing any of the interesting commentary.
Important Information:
All excursions can be booked in advance or aboard. (For organisational reasons, some excursions can only be booked aboard)
Minimum participation for excursions by bus: 20 people
Minimum participation for excursions on foot: 12 people
The schedule of individual excursions can vary; this is partly due to the volume of traffic in the cities and the opening hours of facilities.
Please remember to wear sturdy shoes as well as comfortable, waterproof clothing when attending the excursions.
When exploring on your own, please remember to return to the vessel in time for its departure. If you miss the departure, you have to travel to the next port at your own expense. You will find the all aboard time in the daily program.
Itineraries and prices are subject to alterations
Walking Grade:
Some excursions involve a fair amount of walking, sometimes over uneven surfaces. The following coding system has been used to assist with identifying which excursions are appropriate for you. Please ask your cruise director for additional information as required.
LEVEL 1: Minimum walking; excursion by bus with short photo stops.
LEVEL 2: The excursion by bus is followed by a moderate walking tour. You may need to climb some stairs.
LEVEL 3: The excursion by bus is followed by a longer walk. You may need to climb several stairs.
LEVEL 4: Moderate walking tour. You may need to climb some stairs.
LEVEL 5: Considerable walk with longer distances. This may include uneven surfaces and some stairs.
While there are no restrictions on the number of bags each guest may bring on board our ships, storage space is limited, and it is suggested that each guest bring only one checked bag and one piece of hand luggage. Additionally, all airlines impose restrictions on both size and weight, and many airlines restrict the number of bags per person. Each guest must check with his or her selected air carrier for limitations prior to departure, as luggage restrictions are subject to change.
Please use luggage tags on the outside of your bags, and include a copy of your contact information during the trip on the inside of your checked bags. All of your essential items (medicines, medical supplies, important documents and valuables) should be transported in your hand luggage to be on the safe side.
We are not responsible for lost, stolen, or damaged luggage or personal belongings.
---
Care Products and Cosmetics
It is of course up to you whether and how many care products you bring with you; but we would like to point out that all our cabins and suites are equipped with high-quality care products, such as soap, shampoo, body lotion, and shower gel. Hair conditioner is also available upon request. You will also find a sewing set, shower cap and nail file in your cabin.
Our onboard laundry service is available to wash and iron your personal clothes for a small fee. Please note that there are no dry-cleaning facilities on board. Please contact the reception if you want to use the laundry service.
---
On-board language & announcements
The languages on board all AMADEUS ships are German and English. Unless otherwise stated, announcements, notices and trips during the cruise are made in both languages.
Our on-board cruise management regularly provides you with important information about the day's program, excursions and stages during your trip. Announcements are usually made in German and English via a loudspeaker system on the sun deck, in the cabins and all public areas.
For safety reasons, smoking on board is not allowed in the entire interior of our ships; only on the sun deck and in specially marked areas. We ask our smoking guests to always show consideration to non-smokers. We ask for your understanding that smoking in cabins is completely prohibited for safety reasons. The penalty for non-compliance is € 375 per passenger.