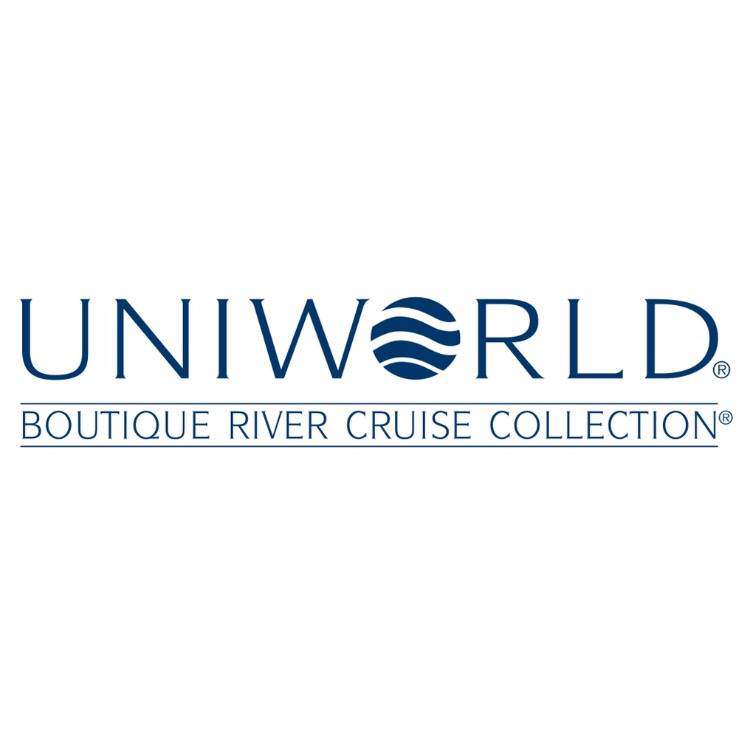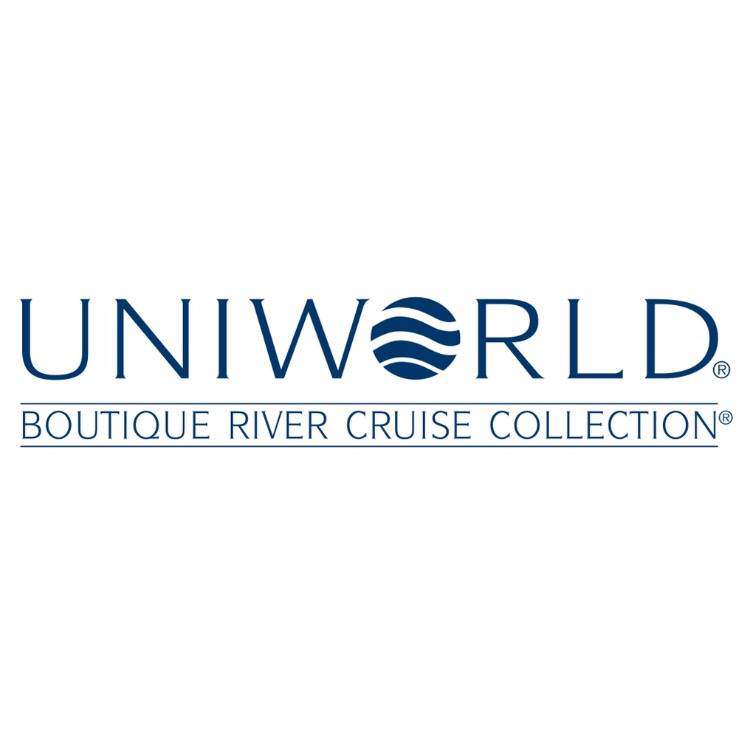 The cosmopolitan style of River Empress, with its rich jewel tones and vibrant atmosphere, is certain to captivate you. Whether you're dining in the ship's sleek restaurant—reminiscent of a New York jazz and supper club—or relaxing over a cup of tea on the Sun Deck as you gaze out at the 360-degree view, there is no better or more relaxing way to travel through the scenic heartland of Europe.
Specifications
Size

boutique

Style

Luxury

Type

river

Year of launch

2001

Year of last refit

2014

Gross tonnage

5000t

Length

110.0m

Width

11.4m

Speed

12kts

Decks

4

Language

English (British)

Currency

Euro (€)

No. of passengers

130

No. of crew

42

No. of cabins

65

-wheelchair access

0
Gratuities
Gratuities for onboard and onshore personnel (ship staff, crew, Cruise/Tour Manager, local experts, drivers) are all included.
Accommodation
Your Uniworld stateroom is a chic yet cosy cocoon- ideally designed for a daytime catnap and full-night's rest alike. Your bed is handcrafted by Savoir® of England bed-makers to the world's finest∘ hotels, including London's legendary Savoy Hotel. Your bed is dressed in divine linens of the highest quality and topped with a fluffy duvet and you always have your choice∘ of pillow options to ensure the most restful sleep.
Your bathroom is adorned in gleaming floor-to-ceiling marble. we've even added special touches, such as backlit magnifying mirrors. Daily housekeeping∘ keeps things tidy, and evening turndown service always features a scrumptious surprise. 
Lavishly appointed riverview suite (214 sq ft - 20 sq m) with a French balcony
Handcrafted Savoir® Beds of England, built-in closet, hair dryer, safe, individual thermostat, flat-screen TV with infotainment centre∘ and satellite, and bottled water
Marble bathroom with Hermès bath and body products, plush towels, towel warmer, waffle bathrobes, and slippers
Additional special amenities and services
---
French Balcony Staterooms Category 1
Lavishly appointed riverview stateroom (151 sq ft - 14 sq m) with a French balcony
Handcrafted Savoir® Beds of England, built-in closet, hair dryer, safe, individual thermostat, flat-screen TV with infotainment centre and satellite, and bottled water
Marble bathroom with Asprey bath∘ and body products, plush towels, towel warmer, waffle bathrobes, and slippers
---
Deluxe Staterooms Category 2-3
Lavishly appointed riverview stateroom (151 sq ft - 14 sq m)
Handcrafted Savoir® Beds of England, built-in closet, hair dryer, safe, individual thermostat, flat-screen TV with infotainment centre∘ and satellite, and bottled water
Marble bathroom with Asprey bath and body products, plush towels, backlit magnifying mirror, cosy bathrobes, and slippers
---
Classic Staterooms Category 4-5
Lavishly appointed riverview stateroom (151 sq ft - 14 sq m)
Handcrafted Savoir® Beds of England, built-in closet, hair dryer, safe, individual thermostat, flat-screen TV with infotainment centre∘ and satellite, and bottled water
Marble bathroom with Asprey bath and body products, plush towels, backlit magnifying mirror, cosy bathrobes, and slippers
Decks
Sky Lounge

Sun Deck

Bridge

Main Lounge

Bar

Captains Lounge and Library

Reception

Restaurant

River Empress Suites

Category 1 Staterooms

Boutique

Patio Lounge

Fitness Centre

Sauna

Internet Station

Serenity River Spa

Category 3 Staterooms

Laundry Room

Category 4 Staterooms

Category 5 Staterooms

Dining
With Uniworld, you can always count on having the finest quality foods prepared with locally-sourced ingredients. The talented chefs∘ also feature local, regional, and seasonal specialties made with a traditional flair.
Uniworld's extensive wine list includes such world-class vintages as the 1995 Nikolaihof Riesling from Austria, which recently received the highest∘ possible score—100 points—from prestigious wine reviewer Robert Parker.
Guests aboard Uniworld's "Enchanting Danube" itinerary will enjoy a private tasting of organically grown wines∘ at the Nikolaihof wine estate, Austria's oldest winery, located on the site of an ancient Roman fort in the scenic Wachau Valley.
The onboard restaurant offers guests gourmet dinners paired with distinctive wines and craft beers, culinary demonstrations and tastings as well as private onshore wine and beer tastings exclusively for Uniworld guests.
Chefs will serve signature dishes designed to soothe the soul and warm the heart, along with their traveling Lite menu with health-conscious options.
With Early Riser breakfasts, Afternoon Tea, All-day Bistro menu for snacks and Al fresco dining, there is just so much to excite your tastebuds!
From Farm to Ship
Farm-to-table isn't just a trendy culinary buzzword around here. It's a governing philosophy and commitment to serving you the very best local dishes created by our master chefs. When in Italy, dinner may consist of Prosciutto di Parma pizza and Osso Buco Milanese, prepared to your liking, with meats and vegetables sourced from just miles away. After a day immersed in Indian culture, your taste buds may do some immersing of their own with Gajar Shorba and Tandoori Chicken Tikka for lunch. Live brilliantly. Dine locally. That's our story and we're sticking to it.
Creative Culinary Options
For those interested in healthier dining options, our Traveling Lite menu features all of the flavor of our traditional menu, but with fewer calories. We also offer a variety of vegetarian and vegan options, prepared just for you. If you have a specific meal preference, just ask. Our chefs will be happy to accommodate.
We learned from the best
Mrs. Beatrice Tollman's culinary vision lives on with her many Signature Dishes you can enjoy onboard. Mrs. Tollman's memoir, A Life in Food, chronicles her gastronomic prowess and joy of being able to share her life's passion with thousands of guests. You'll discover many of the recipes Mrs. Tollman published on our menu, including Bea's Chicken Soup, Sesame Fried Chicken and Honeycomb Ice Cream. If the all-inclusive amenities and luxurious accommodations weren't enough to put you in a state of comfortable bliss, the homegrown cooking will.
Dining Experience:
Complimentary
Entertainment
Sip a glass of wine while you cruise past beautiful landscapes and world-famous landmarks on your way to your next destination...
---
Captains Lounge and Library
Complete with full-service bar, the Captains∘ Lounge and Library is the perfect place to unwind with a good book.
The Main Lounge boasts a panoramic view, a full-service bar and a dance floor.
Signature Cocktails

Our cocktails, much like our ships, are one-of-a-kind and inspired by the destinations we visit. Our bartenders are sharing their favorites with you.

Local Wines
Uniworld cruises through some of the world's most acclaimed wine producing regions in Europe. Our onboard wine menus are expertly curated by our staff of Sommeliers to reflect the local destination. Plus, you can enjoy these local wines as part of your all-inclusive package.

Local Beers
Our onboard beer menus feature unique lagers, ales and stouts from small local breweries, giving you a taste of the world's finest. The best part? It's all included. 

Premium Spirits
Extra dirty Grey Goose martini with locally harvested olives? It's all yours. As is everything else you can think of. With our ultra-inclusive amenities you can enjoy unlimited beverages onboard.

Health and fitness
The River Empress is equipped with a state-of-the-art fitness centre and the Serenity River Spa, which are generously sized and operated by professionals.
---
Fitness Centre & Serenity River Spa
The River Empress is equipped with a state-of-the-art fitness centre and the Serenity River Spa, which are generously∘ sized and operated∘ by professionals.
Kids and Teens
Generations Collection Cruises available.
Every Uniworld Generations cruise includes special programs, events and excursions designed specifically for your world travellers in training.

Uniworld specializes in personalised travel, and that goes for our younger∘ guests as well. Since no two kids are alike, we offer a full range of enticing onshore excursions and onboard activities—some geared for children and others tailored for tweens and teens.

---
Special Generation Amenities
Exciting shore excursions tailor-made for families and hosted by local experts

Kid-friendly menus for each meal and unlimited beverages onboard

Young Travellers' Table, a special dining table reserved on certain nights just for our younger guests and Family Hosts

Onboard activities just for kids, such as cooking classes and dessert-making with the ship's chef and pastry chef

Hands-on craft workshops tailored to the destinations you visit

Young travellers' lounge and game∘ room, complete with PlayStation, games, movies and local treats

Two dedicated Family Hosts to oversee all activities for Junior Cruisers (ages 4 to 12 years) and Teen Cruisers (ages 13 to 17 years)

Opportunities to "Live the Lingo" and learn words and phrases in other languages from our Family Hosts

Kids-only movie nights, where kids can enjoy popcorn-fueled screenings of family-friendly films along with their new onboard friends and Family Hosts

A special VIP ship tour with the Captain or Hotel Manager

Complimentary bicycles, helmets and Nordic walking sticks for use onshore

Young travellers will receive special surprise pillow gifts for each night of the cruise

Convenient departures scheduled during summer and winter breaks

Enrichment
Uniworld provide guests with more European itineraries and choices than any other river cruise line, all designed to delve deeply into each locale with onshore excursions and onboard cultural enrichment programmes∘ and entertainment.
Enjoy expertly planned shore excursions hosted by English-speaking local experts, with options to personalise, including Choice Is Yours, Go Active, Do as the Locals Do, Village Day, and Gentle Walking programmes∘ and a host of exclusive experiences designed for Uniworld guests only.
Nothing onboard is cookie-cutter, so your time onshore shouldn't be either. You'll have several options of included excursions∘ each day, so you can explore exactly how you'd like. The choice is yours:
VILLAGE DAY
Get an in-depth look into the quaint destinations we visit and the local people who bring them to life.
LET'S GO
These active excursions feature walking, hiking, cycling, kayaking and golfing activities.
DO AS THE LOCALS DO
Experience life like a local, from riding the subway to stopping into a café for a local treat.
From visiting a museum without the crowds to an after-hours∘ tour of a famous landmark, these included, once-in-a-lifetime experiences are arranged privately for Uniworld guests.

Tasting cheese with a cheese affineur in Rüdesheim or cruising∘ through the streets of Bordeaux in a retro sidecar–if going above and beyond is what you're after, you'll be sure to enjoy our selection of Masterpiece Collection optional experiences, available for an additional cost.
Useful to know
Uniworld strives to provide a safe, enjoyable, and memorable travel experience for all passengers. The Company welcomes passengers with special needs or disabilities. However, please note the following:
Passengers are required to advise the Company, in advance, of any physical, medical, or other special needs that require accommodation.
All guests must ensure they are medically and physically fit for travel. The Company may impose safety requirements necessary for the safe operation of the tour. The Company may also exclude an individual from participating∘ in a tour or an activity if that individual's participation poses a direct threat to health or safety.
The Company does not provide personal devices (such as wheelchairs, hearing aids or prescription eye glasses) or services of a personal nature (such as pushing a wheelchair or assistance in eating, toileting or dressing). A companion capable of providing such assistance must accompany any passenger who requires services of a personal nature.
The Company does not employ medical personnel. Any necessary medical attention will be provided by a local facility at the passenger's expense. The Company is not responsible or liable for any losses or costs incurred as a result of medical services obtained while on tour, or for the quality of the care or services received. Passengers should be aware some tours include rough terrain, extensive walking over cobblestone streets, uneven pavement, steps and locations which may not be easily accessible or accessible by wheelchair. During the tour, the Company may make arrangements with carriers, hotels and other independent suppliers to provide travel services. These parties are independent entities over which the Company has no control. Accommodations on international tours may differ from those in the united kingdom. The Company cannot guarantee disability access or accommodations for passengers travelling on international tours. The Company may, in its sole discretion, decline the booking of any passenger∘ or remove any passenger who cannot comply or refuses to comply with the Company's terms and conditions. The Company is not responsible∘ for any costs incurred in the event a passenger is removed from a tour. Passengers agree not to hold the Company or any of its related entities liable for any actions taken under these terms and conditions.
---
Special Dietary Requirements
Please advise the Uniworld reservation agent of specific dietary considerations and we will do our best to accommodate your request.
Guests who are less than 18 years of age must be accompanied by an adult who is 21 years of age or older. While we will accept children 4 years of age and older as Guests, it is our long-term experience that most children do not enjoy or appreciate the river cruise/tour experience. There are no special arrangements, activities, medical facilities, or accommodations (unless noted) for children on Uniworld cruise/tour programmes. Adults accompanying children∘ are responsible for their behaviour onboard and ashore.
It's best to pack for a range of weather conditions, depending on the season and regions visited. Wearing layers will allow you to easily adjust to temperature changes. Limiting your wardrobe to a simple mix-and-match colour scheme will keep your bags to a minimum.
We recommend wearing comfortable, smart-casual clothing∘ both onshore and onboard. We also suggest sturdy walking shoes, as you will do a significant amount of walking on shore excursions, often over cobblestones or uneven terrain. A sun hat, rain gear, and a coat or wrap for chilly evenings are useful items to have. For dining ashore, concerts, special events onboard, etc., men may want to bring a sports jacket and women a cocktail dress or pantsuit. Neckties are optional. Please note that shorts are not allowed at dinner aboard the ship.
Mother Nature has provided us with a beautiful playground, and supporting the places we visit and those who call our destinations home is essential to ensuring the future of travel is equally bright.
Over a decade ago, we introduced a clean water programme to preserve our rivers and waterways, which many in the industry have since followed. As a joint initiative between The Travel Corporation and Uniworld, we partner with the TreadRight Foundation to help ensure the environment and communities∘ we visit remain vibrant and preserved for generations to come.
Travel has provided us the chance to give back and lift up others, and we strive to do so whenever possible.
Make Travel Matter Pledge
In celebration of World Tourism Day, we've partnered with The TreadRight Foundation and our parent company, The Travel Corporation, to launch the Make Travel Matter Pledge.
Uniworld employees, alongside our 10,000 colleagues across 42 travel brands worldwide, have been asked to take this pledge to make travel matter and help protect people, the planet and wildlife.
As travellers, travel providers and members of the global travel industry, this pledge serves as the next step in our long-standing commitment to sustainable tourism and conscious travel.
We hope you'll join us!
Say Goodbye to Single-Use Plastics
It is estimated that an additional eight million tons of plastic pour into our oceans every year. According to a report by the World Economic Forum, if nothing is done to push back against the deluge of plastics currently overwhelming our oceans there could be more plastic in the oceans than fish by 2050.
Under the guidance of our parent company, The Travel Corporation, and their not-for-profit foundation, TreadRight, we will ban more than 60 types of single-use plastics across all operations—including straws, water bottles and plastic bags—by 2022. It's all part of our commitment to ensure the environment∘ remains vibrant for generations to come.
We Charity Water
We've come together with The TreadRight Foundation and WE Charity to support the community of Kanambu, Ecuador by delivering access to clean water to drink and use for cooking; developing healthy sanitation facilities for washing and going to the bathroom; and building infrastructure like irrigation or catchment systems to facilitate food production.
Clean water is a basic human right and yet over 40% of the world's population is still affected by water scarcity. From reducing illness and improving agriculture, to increasing food security and giving girls the opportunity to go to school, the transformative power of clean water and sanitation is sweeping.
Treadright Foundation
Founded in 2008 by Uniworld's parent company, The Travel Corporation, the TreadRight Foundation encourages sustainable tourism and has completed more than 40 projects that have benefited the environment as well as local culture and heritage. In 2015, TreadRight named their first ambassador, leading environmentalist and explorer Céline Cousteau. Céline has traveled the world while working to preserve marine life as well as indigenous tribes in the Amazon.
Me To We
With ME to WE, you can immerse yourself in India's off-the-beaten path villages and towns for a truly transformational experience. We've partnered with this innovative social enterprise to assemble a cruise/tour programme in India that gets∘ you up close and personal with local life and a side of the country that is often overlooked by travellers. You'll leave with an immense appreciation for a culture that finds happiness in the smallest of pleasures.
Economic Responsibility
From organic wineries to small, family-run enterprises, Uniworld is committed to supporting environmentally conscious business throughout the destinations to which we travel. By introducing our guests to these local and sustainable ventures, we are able to provide truly unique experiences to travellers while bringing economic opportunity to the region.
Carbon Offset
As part of our continuing sustainability journey, we feel it's increasingly important to provide our guests and our team with the necessary tools and information to allow them to make responsible travel choices whenever possible. With this in mind, we are now happy to provide you with opportunities∘ to carbon offset your travel experience.
If you're looking to offset your carbon footprint for an upcoming or previous travel experience, our not-for-profit TreadRight Foundation has identified four leading carbon offset programs - Conservation International Carbon Fund, myclimate, The Nature Conservancy, and Rainforest Concern – Forest Credits - that provide travellers with a number of ways in which to offset your travel experiences and a variety of carbon offset projects to choose from.
One Tree Planted
Small actions can make a big difference, as proven true with our One Tree Planted partnership. After booking∘ your 2020 cruise, if you elect to receive your pre-cruise documents digitally, we will plant a tree in your honor– a simple move that can leave a lasting impact.